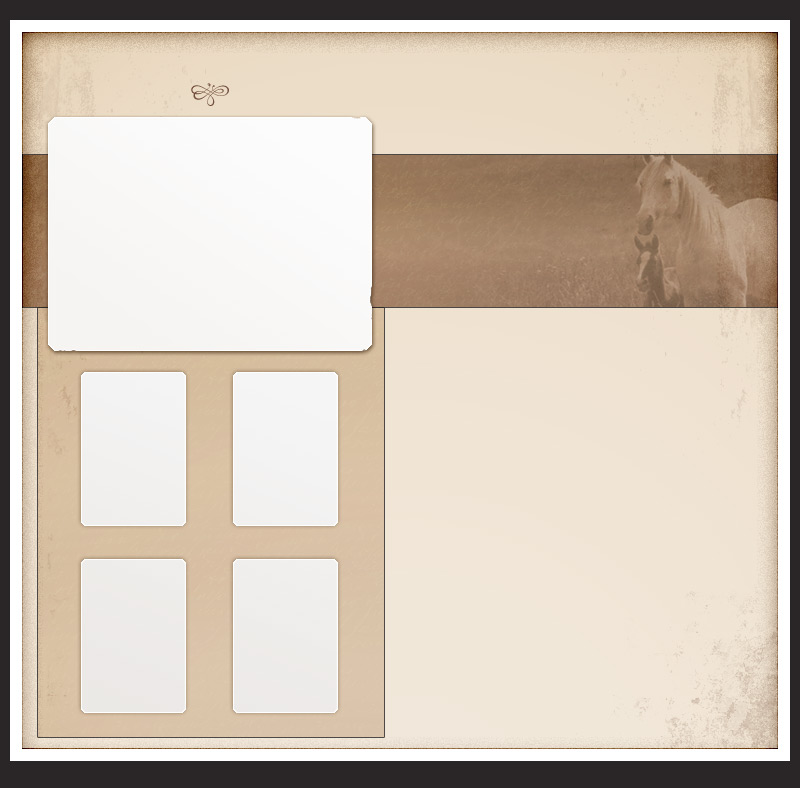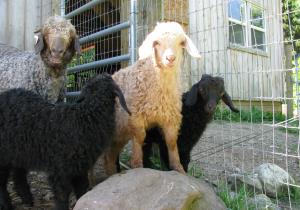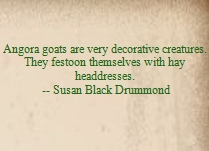 Welcome to Silver Creek Meadows

Angora Goats

We have a small foundation herd of white and colored Angora goats each chosen for their excellent body confirmation, quality fleece and gentle temperment. A few kids are raised and sold each year for breeding stock, fiber production, 4-H projects, companion animals or pets. Kidding season takes place in early May, making our kids available in early October. Shearing takes place twice a year in the spring and fall. Our inventory of fleece includes kid, kid yearling, fine adult, and adult. We have a selection of colors including black, grey, white, and various shades of brown to red copper.

Alpacas/Llamas

Our male Alpacas and Llamas are specially selected for one purpose only - Quality Fiber. We have an assortment of colors - white, fawn, true black, and grey.

Call or
email us
to learn more about our current availability of fibers and Angora goats. Better yet, if you're in Northern Ohio, call to make an appointment to stop by and visit us.